If I had to pick one Curry to eat everyday for the rest of my life, it would definitely be Sol Kadi. My love affair with Sol Kadi began on Instagram. Over the years I had seen innumerable pictures of Sol Kadi on Instagram. A beautiful pink colour drink served mostly in glasses or as a side dish in a thali. I kept a mental note that I must find this whenever I'm in Mumbai next time. However as fate would have it, I was wandering in the isles of the Indian store in Dubai (my home then) and I found a packet of fresh Kokum/ garcenia indica ( key ingredient in making this Curry). I had researched the recipe several times on the net so I was aware of the ingredients that went into making Sol Kadhi. I excitedly lugged back that precious packet of Kokom home and next morning set about making the dish that I had dreamt of for months now.

The recipes I had researched were varied. Some blend the ingredients into a thickish curry, and some let the ingredients steep in the curry. I opted for the latter method, for in my opinion, whenever given a chance patience always pays in cooking.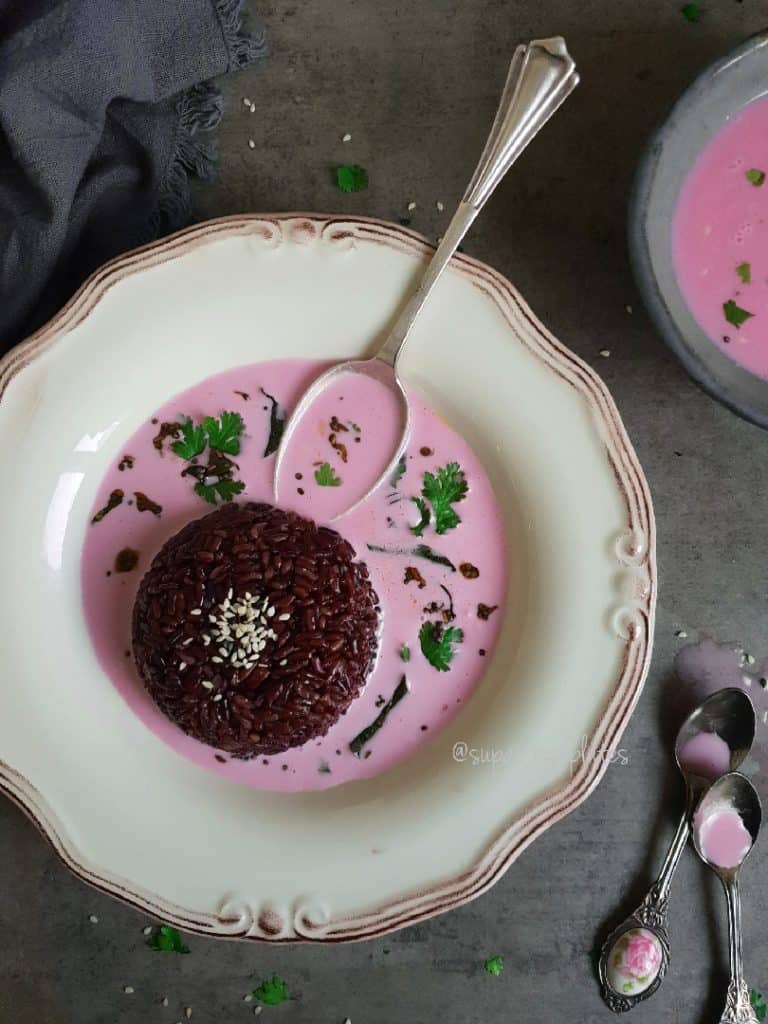 To make this gorgeous bowl of Sol Kadi, I made fresh coconut milk at home. The process is extremely simple. I cut fresh (room temperature) coconut into small pieces, I added 1 Cup of chopped coconut to the blender along with 3 Cups water and blended to a fine consistency. I then strained this liquid and added another Cup of water to the coconut from the strainer and blitz it really well. I strained it again. This fresh coconut milk is magical and once you've tasted this magic elixir, you would want to make Coconut milk at home whenever possible. I added this coconut milk to a huge mixing bowl, along with salt, coriander, green chillies, ginger and few pieces of Kokum. Since the Kokum did not have a really dark colour, I also added a small piece of beetroot. I gently pounded the coriander, green chillies and ginger in a mortar and pestle to extract the oils and flavours before adding them to the sol kadi. I left this mixture in the refrigerator for a few hours to steep and for the flavours to infuse. Once chilled, I removed the Sol Kadi from the refrigerator and strained it.I now prepared the tempering. I heated some gingerly oil, added asafotida, curry leaves, green chillies, cumin and mustard seeds. Once the seeds crackled, I added this tempering to the strained Curry. I gave it nice mix and served it with a hot bowl of rice.

My first bite of Sol Kadi and I knew that this was going to be a forever kind of love. I had known this all along and I had not been wrong!
If you try my Sol Kadi recipe, do tag me @supaintsonplates #supaintsonplates on Instagram.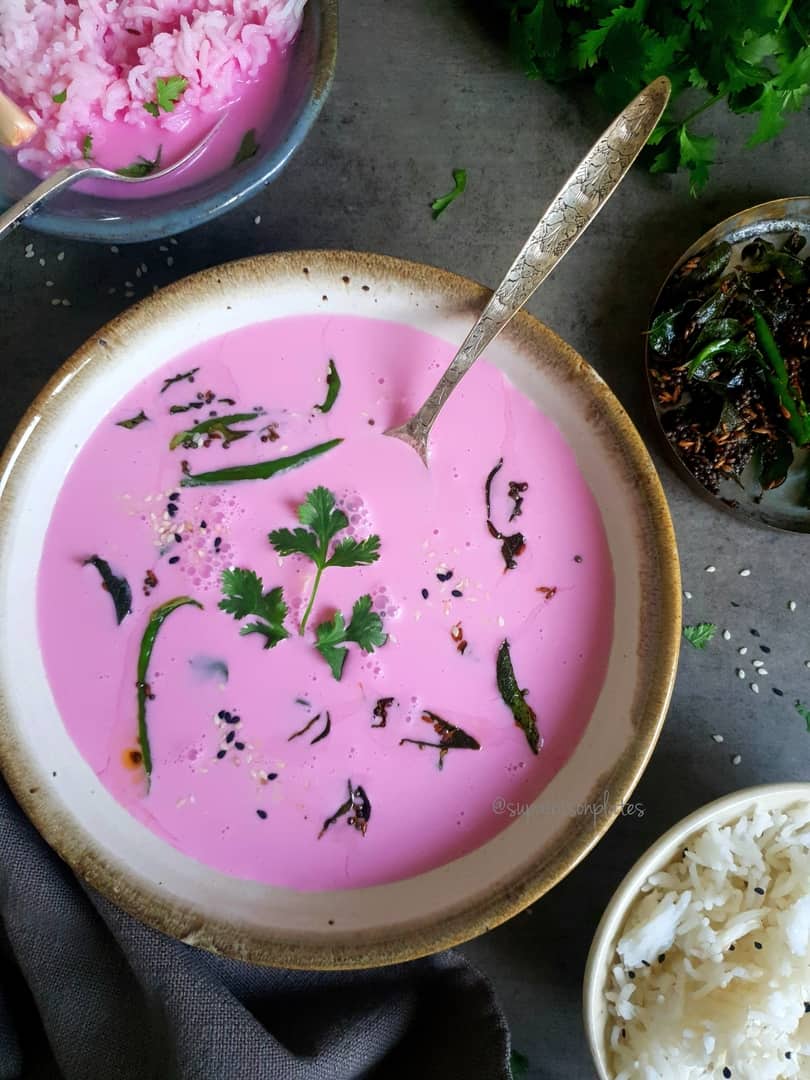 Sol Kadi
A konkan style curry made with Kokum and Coconut. One of my favourites.
Ingredients
6-7

tbsp

Kokum

½

Cup

Warm Water

2

Cup

Coconut Milk

1

Coriander Leaves

handful

3-4

Cloves

Garlic

Lightly Pounded

2

Green Chillies

Slit Green Chillies To Taste

Himalayan Salt

To Taste

1

Piece

Beetroot

small piece
For Tempering
1

tbsp

oil

Any natural oil

¼

tbsp

Asafotida

7-8

Curry Leaves

1

tbsp

Seasme Seeds

¼

tbsp

Mustard Seeds

¼

tbsp

Cumin Seeds

Green Chillies

To taste
Instructions
To make Sol Kadi
Soak Kokum in water for about half hour

To a large mixing bowl, add the coconut milk, coriander, ginger, garlic, green chillies, salt, beetroot and 3-4 tablespoons of Kokum water.

Leave this mixture in the refrigerator to chill for atleast an hour (the longer it stays the more flavorful the broth is.

Once ready to serve strain the Sol Kadi and prepare the tempering.
To make Tempering
Add any neutral oil to a small pan.

Once hot, add asafotida, mustard seeds, cumin seeds, more green chillies if you'd like, sesame seeds and curry leaves. Once the seeds crackle, add the tempering to the Sol Kadhi and serve with piping hot rice.