Cooking is how I connect to my roots and my soul. I'll tweak a recipe my mother would effortlessly cook when I was a child or recreate something from the memories I have of my grandmother. But I seldom venture into baking. It is a rare occasion when I take the trouble to come even close to the oven.
And what could be more special than Father's Day? So I rolled up my metaphorical sleeves and, with a bit of help from my two boys, baked a Cherry and White Chocolate Panna Cotta Tart for my wonderful husband.
The tart had a perfectly crispy and buttery crust with ruby red cherries embedded in a cloud of velvet and silky-smooth filling. This recipe is a great way to use fresh Cherries because the White Chocolate acts like a milky complement to their tartness. The sweetness of pure Vanilla paired with the White Chocolate enriched the Panna Cotta, adds a slow dancing melody of luxury.
WHITE CHOCOLATE & CHERRIES: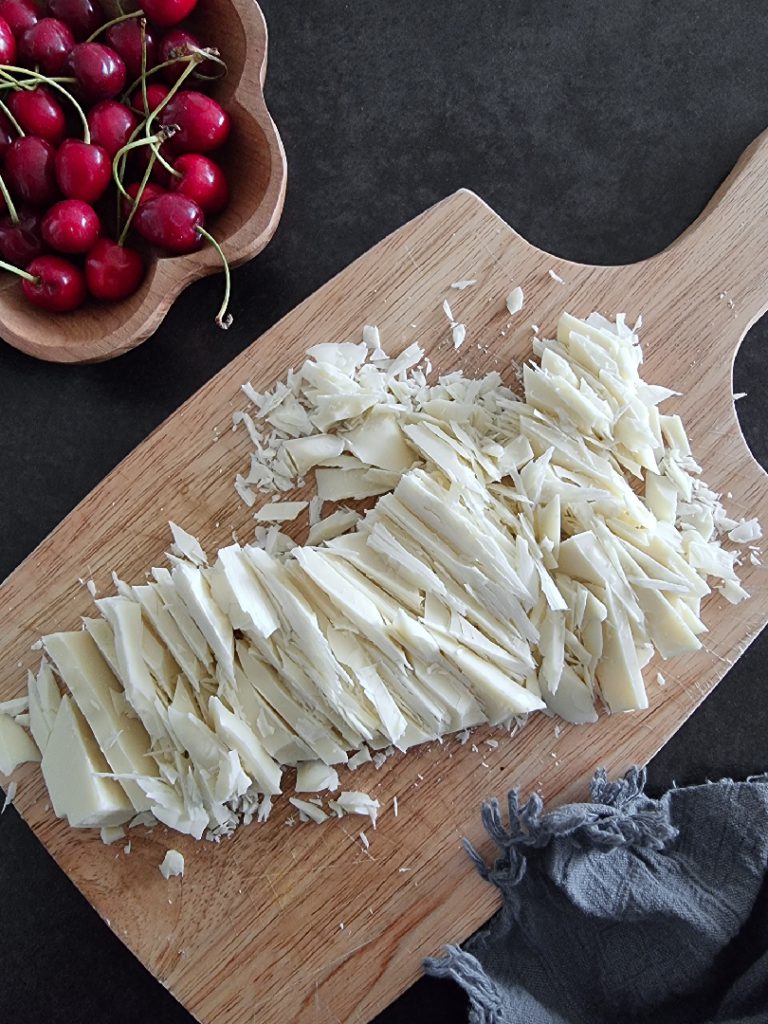 Cherry and White Chocolate are a match made in heaven. The slight tartness of the Cherries adds just the perfect balance to this sweet silky dessert. I also especially love the visual delight Cherries offer once placed on top of the milky white Tart.
HOW TO MAKE MY FOOLPROOF TART BASE: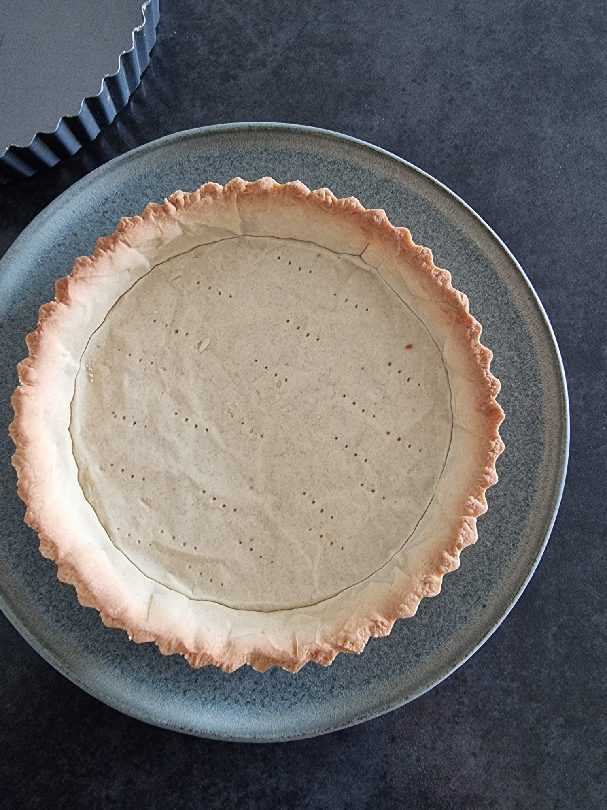 Baking a Tart or Pie Crust is an exercise in patience. It's not that it asks for effort. You just need to wait while the dough chills, bakes and chills again. I've learnt that if I make the crust first and then dive into the Panna Cotta filling, manfully resisting the temptation becomes easier.
So, begin with mixing your Flour, Salt and Sugar. Then cut in cold butter and, with the help of a fork, mix it into flour with light hands. I added a teaspoon of Vanilla to bring in a whiff of sweetness and a delicate floral hint to the crust.
One egg was enough to bring the dough together without any kneading. You don't even have to add water to it. Simply wrap the dough in a cling fling, and then refrigerate for 60 minutes. Once it's chilled, dust your prep area with flour and then roll out the dough in a circle big enough to cover your mould.
STEPS:
Very gently place the dough on the tart mould and press it along the base and sides with your fingers, so it takes the shape of the pan.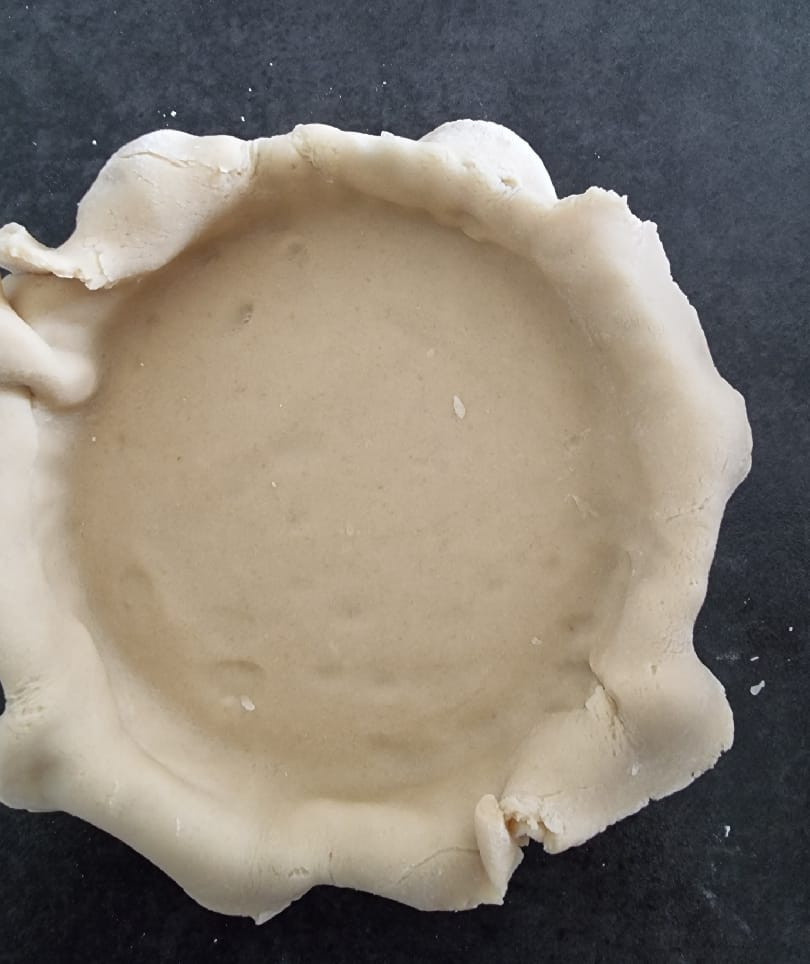 2. Trim the extra dough falling over the edges with a butter knife and then once again refrigerate it for 30 minutes.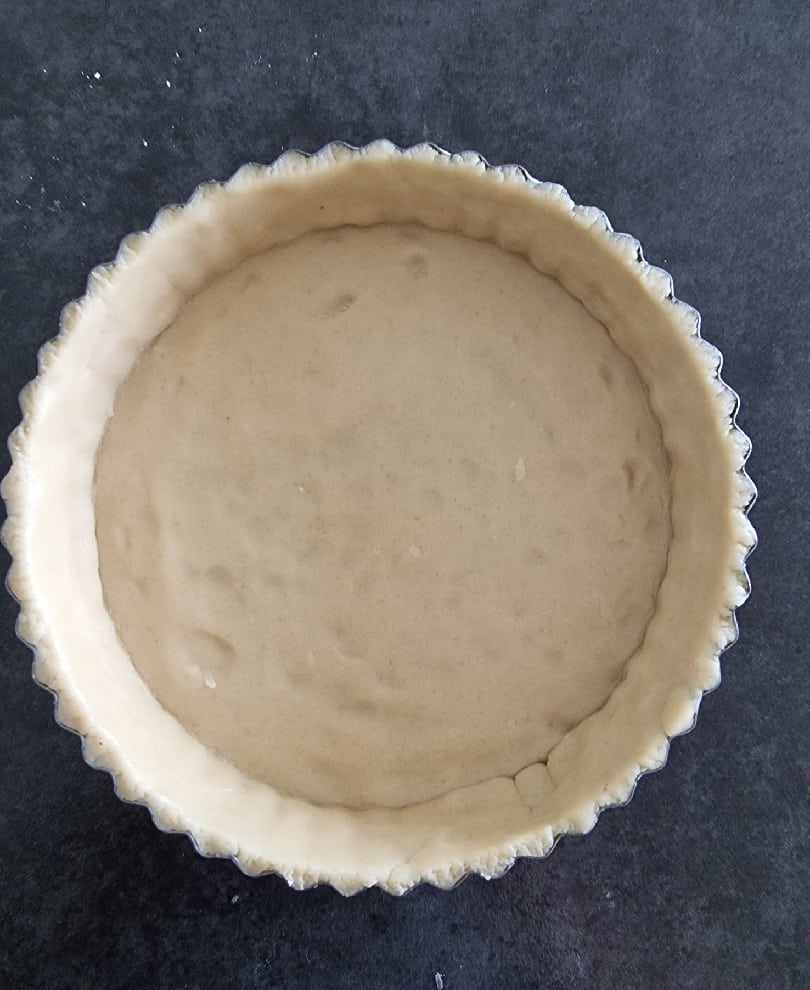 3. Line the Tart with Parchment Paper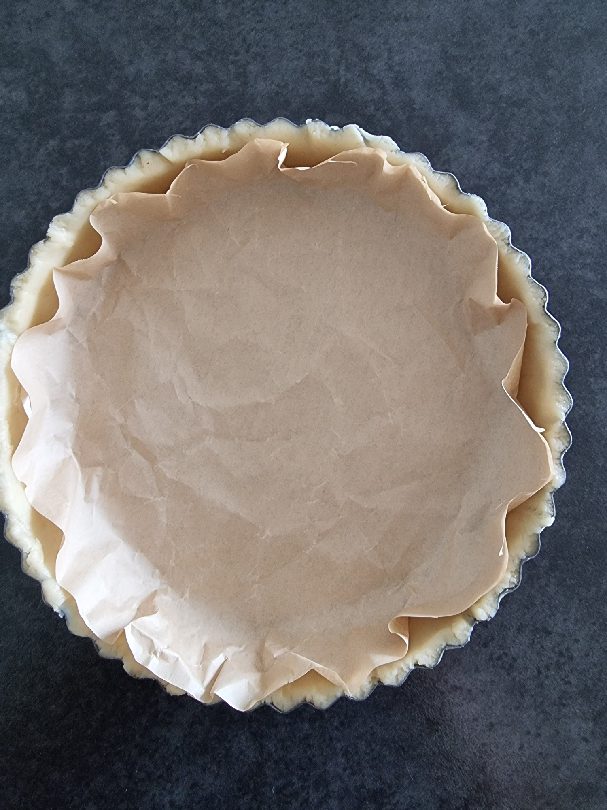 4. Top the Parchment with Lentils, Beans or Pie weights . Bake at 175C for 25mins. Remove the Tart Base from the Oven, remove the lentils and parchment paper and leave the Tart Base in the oven for another 10-12 minutes to bake further.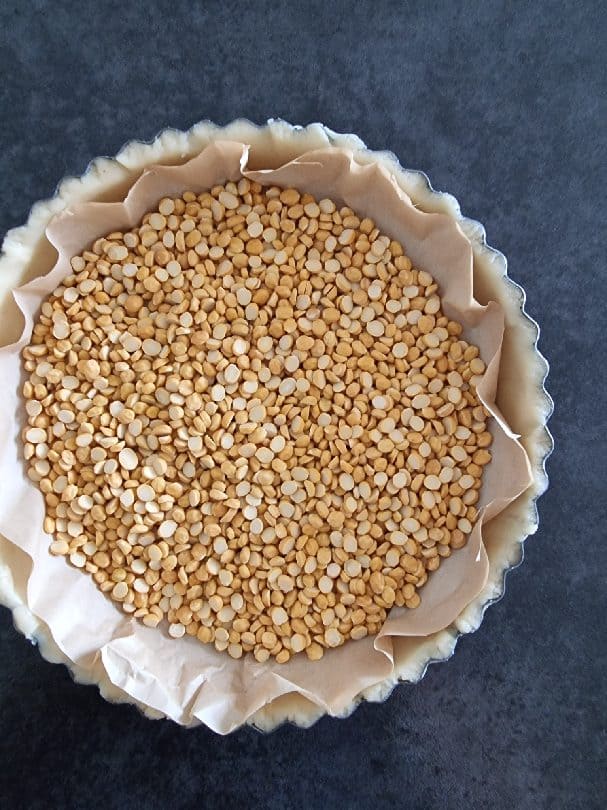 5. Once baked, remove from the Tart Base from the Oven and leave to cool for half hour.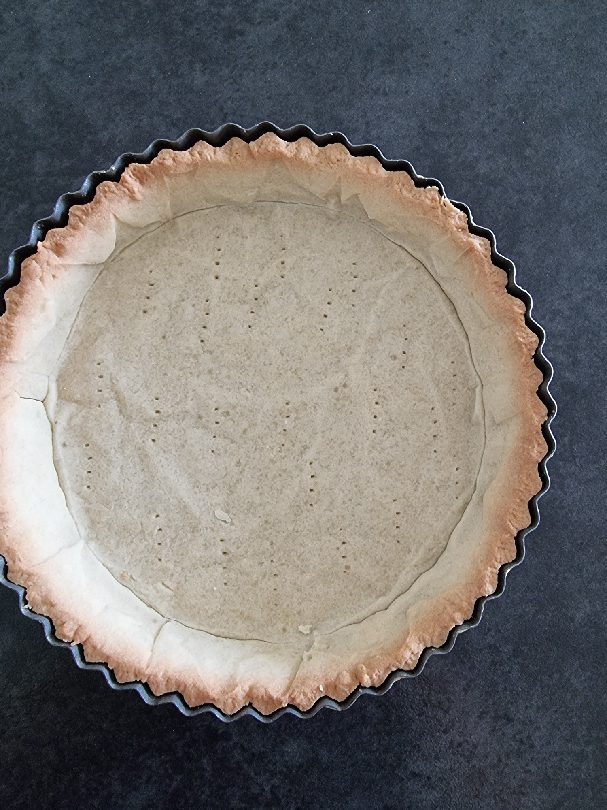 MY ZERO WASTE KITCHEN:
Tarts often require blind baking, i.e., baking the base by itself so that you can serve with an unbaked filling like Panna Cotta. After the dough is shaped and crimped over the baking mould, it's covered with parchment paper and weighted down with pie weights.
The weights are essential to never, ever baking a soggy bottomed tart or pie. They force the crust to hold its shape by preventing it from puffing up. However, as great as blind baking is at making a crispy golden tart, seen from a different lens, it is a waste of energy. Since I like to keep a zero-waste kitchen instead of weights or beans I fill the paper with lentils.
That's what I did for this Panna Cotta Tart. I weighed down the butter paper with Chana Dal and then baked the crust for 25 minutes.
Once done, I removed the butter paper and the roasted Lentil and sent the Tart base right back in the oven for another ten-minute baking session.
I cooled the roasted Lentils and stored them in a glass jar to use later in various South Indian recipes that I regularly cook in my kitchen.
FILLING FOR THE CHERRY AND WHITE CHOCOLATE PANNA COTTA TART: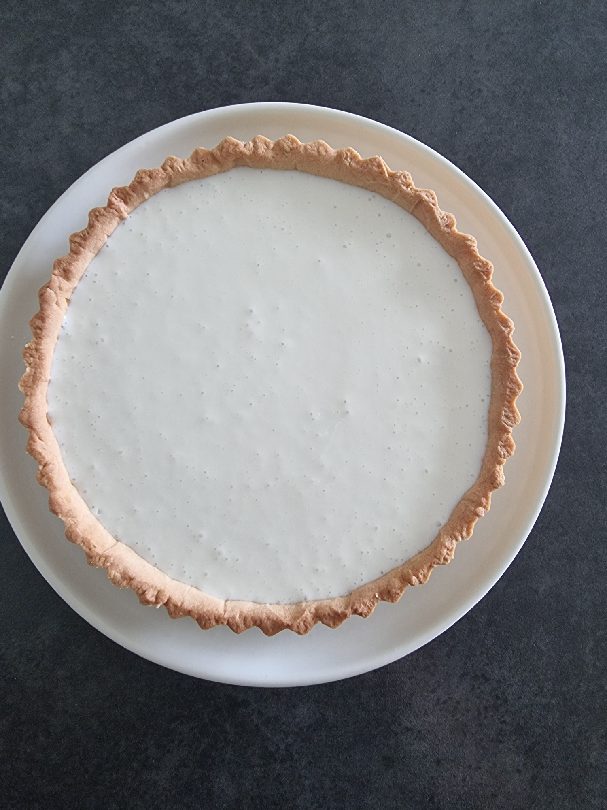 While the baked Tart base chilled, I got to making the White Chocolate filling. Both Gelatine Sheets and Powder lend the same rich, creamy texture, but I prefer the former for Panna Cotta. Pre-soak three sheets in cold water until they bloom (become soft), which takes about five minutes. Remove any excess water from them by wringing gently.
Dissolve them in Heavy Cream by bringing it to a mild boil. Don't use high heat as it causes the Gelatine to lose efficacy. Once the Gelatine mixes well in the cream, you can whisk in the chopped White Chocolate. To make Panna Cotta filling exceptionally luxurious and round out the flavour with a caramelly feel, I added a teaspoon worth of pure Vanilla extract.
SERVING THE CHERRY AND WHITE CHOCOLATE AND PANNA COTTA TART:
Strain the liquid, let the temperature cool a bit and then pour over the tart crust that should have sufficiently chilled by now. As a finish, I dressed it up with slices of fresh Cherries and a few verdant green fresh Mint leaves taken straight from my garden. I then left the Tart undisturbed in the fridge for three to four hours.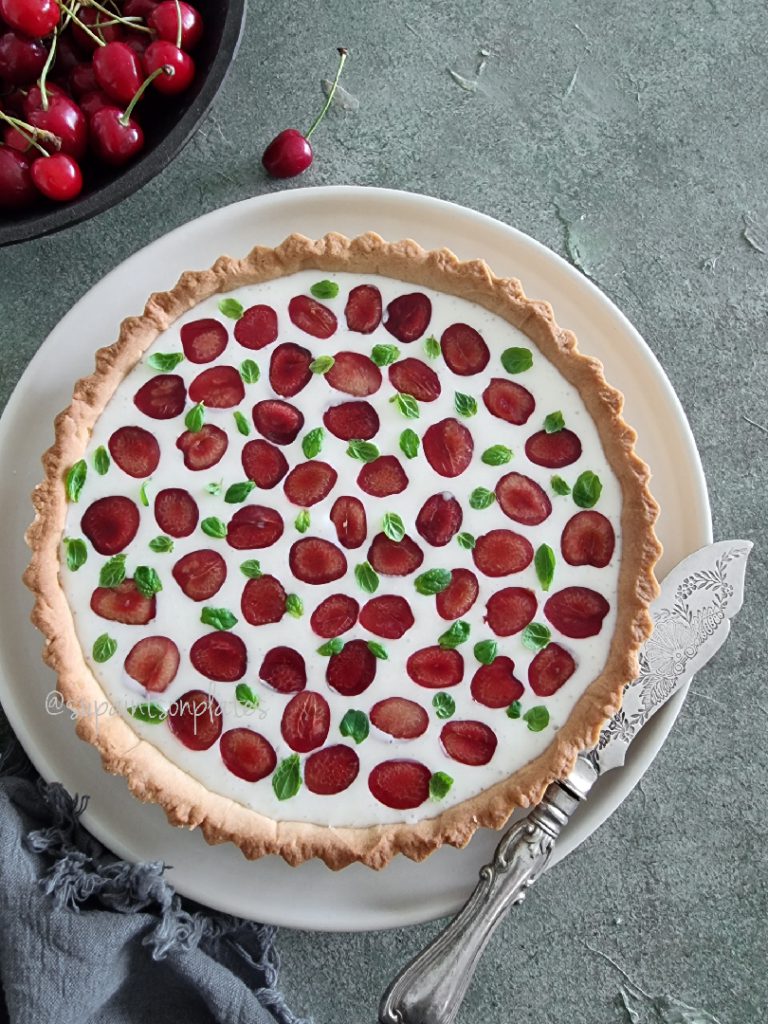 The Cherry and White Chocolate Pannacotta Tart was a culinary inspiration – a perfect end to an even more perfect day. The cherries made a naturally tart counterpoint to the sweetness of white chocolate. For me, it was all the more special to watch my boys drool over it and gobble the entire thing in one sitting.
Do make and tag me @supaintsonplates #supaintsonplates on Instagram. I would love to see your delightful pictures.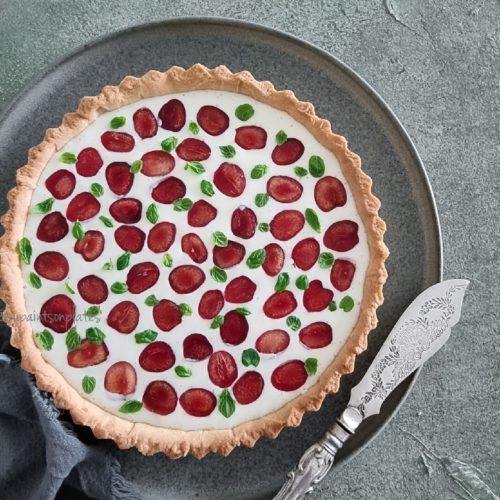 CHERRY & WHITE CHOCOLATE PANNA COTTA TART
A luxurious silky Tart filled with White Chocolate Panna Cotta, topped with fresh seasonal Cherries and Mint leaves.
Ingredients
200

gms

Flour

85

gms

Chilled Butter

100

gms

Powdered Sugar

1

tsp

Vanilla Extract

Pinch of Salt

1

Egg
PANNA COTTA FILLING
200

gms

White Chocolate

chopped

3

Cups

Heavy Cream

3

Gelatin Sheets

1

tsp

Vanilla Extract

15-20

Cherries

15-20

Mint leaves
Instructions
Mix Flour, Salt and Sugar

Grate the cold butter and mix with the flour lightly with the help of fork

Add Vanilla extract and Egg and bring the dough together.

Do not knead or overwork the dough.Do not add water.

Once the dough comes together, wrap in a cling film and refrigerate for an hour

After an hour, dust the kitchen counter with flour and roll the dough into a large circle and place gently in the tart mould

With the help of your fingers, press the dough gently towards the mould

Once the dough is takes the shape of the tart pan, cut all the extra part from the top with the help of a butter knife.

Refrigerate the tart pan lined with dough for atleast half hour.

Preheat the oven at 175C.

After the tart pan is chilled remove from the refrigerator and line with butter paper.

Top the butter paper with beans, lentils or pie weights and bake for 25 minutes

After 25 minutes, remove the butter paper and pie weights, and bake the tart base again for 10 minutes.

Once baked well, remove from the oven and leave to chill
PANNA COTTA FILLING
Heat Heavy Cream and bring to a gentle boil

Soak gelatine sheets in cold water for five minutes until soft.

Squeeze out excess water from the gelatine sheets and add them to the hot Cream. Mix well

Add chopped white chocolate and Vanilla extract. Mix well with the help of a whisk.

Strain the liquid and let it cool a little.

Pour the liquid over the tart base.

Top with Cherry slices and fresh Mint.

Refrigerate for atleast 3-4 hours before serving